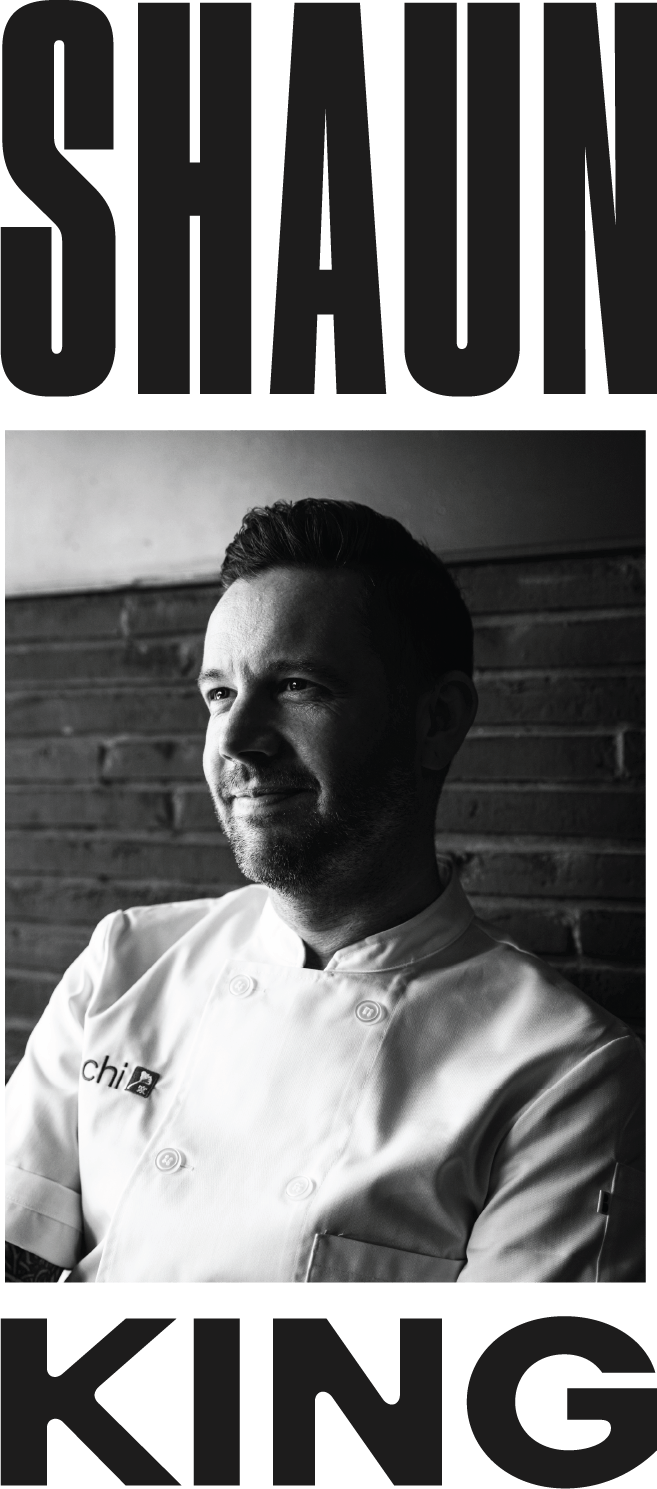 Houston, TX
/
Hai Hospitality
WHERE WILL I BE COOKING AT:
Raised on the central coast of California, Chef Shaun King took an interest in global cuisine at a young age. His stepfather regularly traveled to Japan to train for Olympic trials in gymnastics and his mother performed tai chi demonstrations on the Great Wall of China, exposing his young mind to cultures and culinary inspirations from around the world. Having grown up on a farm, King's mother preferred to source fresh produce and proteins from local purveyors rather than groceries, and he considers her example one of his greatest inspirations. At 13, a Japanese American master chef and grandfather of his best friend introduced him to French and Italian cuisine along with Japanese sushi-making techniques.
In his late teens, he went to work at a variety of Japanese restaurants before moving to Las Vegas to accept the position of Chef de Cuisine at Chef Rick Moonen's RM Seafood where he ran the sushi bar. He found a mentor in Moonen and it was there that he says he truly learned about fish sourcing and sustainability. Later, he joined Sushi Samba in Las Vegas as Executive Sous Chef and then moved on to open Bradley Ogden's Root 246 as Chef de Cuisine. Next, Shaun spent some time as the Executive Chef at Martis Camp, a Lake Tahoe club voted "#1 private club in the nation" by Forbes Magazine, before moving to Chicago to become the Executive Chef of The Dawson. That restaurant group designated Shaun "Task Force Chef," moving him from concept to concept to mentor chefs and teach them to run its  kitchens efficiently.  Shaun then oversaw the operations at PABU and the Mina Group's Ramen Bar in San Francisco. In June of 2017, Shaun joined illustrious Momofuku as Executive Chef of Momofuku Las Vegas.
Shaun's philosophy in the kitchen is all about what he calls "R.O.H.",or return on happiness. That means not only ensuring that his guests are delighted with their experience, but that his team on the ground is in the best possible place, mentally and physically, to make that experience happen. That means replacing the lighting in his restaurants with more beneficial full spectrum to give employees an energized environment, bringing in master yogi's to teach breathwork during pre-shift , and even collaborating with a shoemaker who worked for Nike and Adidas to design the first ever athletic, culinary-specific shoe. At the end of the day for him – food is food. If you don't respect and take care of the people behind it, you're left nowhere. It was that kitchen-as-a-community mentality that attracted him to hai Hospitality, a restaurant group that he believes shares his values and philosophy on taking care of your team and that a positive environment creates successful outcomes and why he believes he's the perfect fit to take the helm as the Chef de Cuisine at the second Uchiko and the first to open outside Houston.