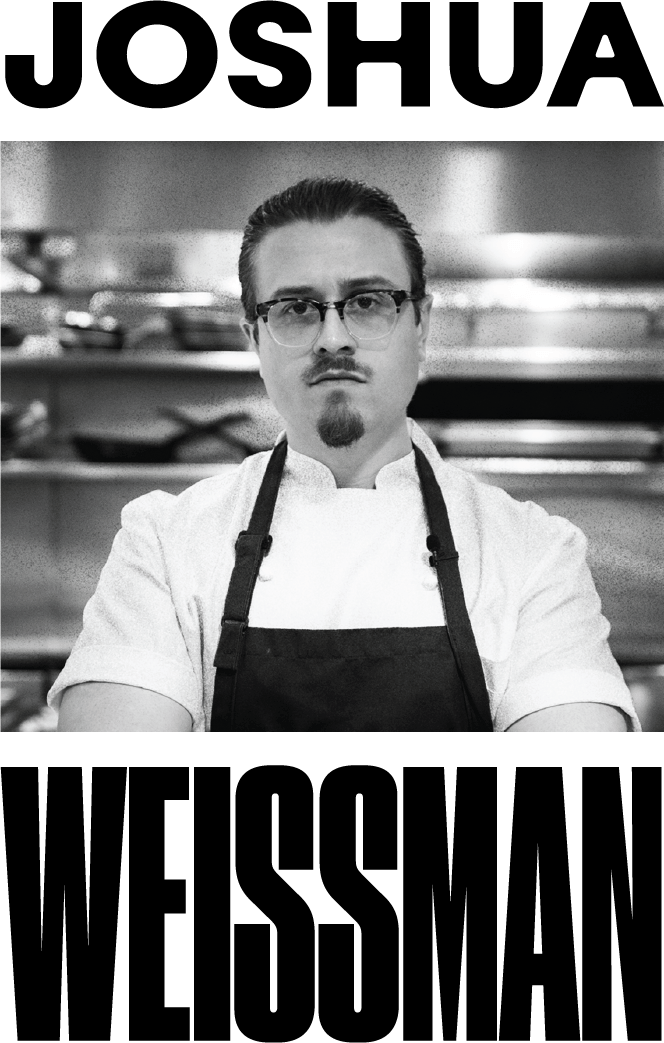 WHERE WILL I BE COOKING AT:
Joshua Weissman
isn't your average culinary specialist. He's a lot over the top. Known for curating energetic and engaging food entertainment, constantly developing his massive repertoire of original recipes, and cooking everything (seriously everything) from scratch, Weissman has an abounding love of food and proper technique. 
After a decade of cooking professionally, his passion has been fueled by some of the greatest fine dining restaurants in the south-central region of the United States. He notably cooked at the James Beard Award-winning restaurant Uchiko, where he spent time focusing on the finest details of cuisine, training other cooks and chefs, and diving deep into the territory of precise Japanese cookery and fermentation.
Joshua can currently be seen chopping it up for millions of fans all across the internet and beyond. His love of food, educational content, and his sense of humor has cultivated a vast and dedicated community ranging from the most beginner, aspiring home chefs to those who are well-versed in the kitchen. Recently included in Variety's 2021 Young Hollywood Impact Report, and most notably his chart-topping and NYTime's #1 Best Selling cookbook, Joshua Weissman: An Unapologetic Cookbook.