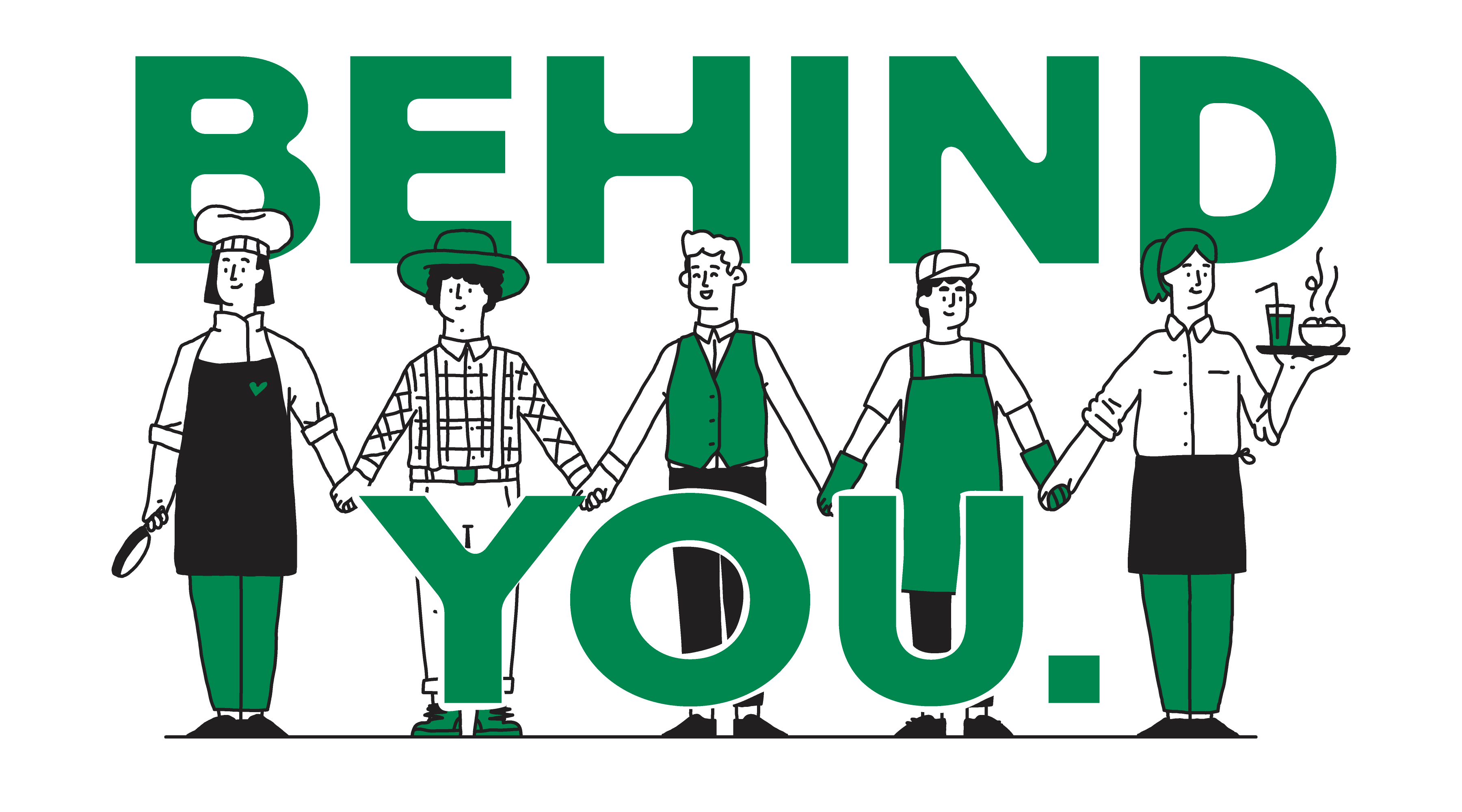 Mental health resources
Behind You. A no-cost mental health program for F&B workers.
In kitchens nationwide, workers know that when they hear "Behind you," someone is close by. In that spirit, Behind You is the first mental health program of its kind for F+B by F+B. Through Behind You, we offer accessibility of mental health services to F+B workers across the country, through a university affiliate program providing no-cost counseling to workers and their children in the states below, and by distributing financial assistance through the Southern Smoke Emergency Relief Fund.
Behind You was created with generous support from BentoBox; Love, Tito's; ROAR (Restaurants Organizing Advocating Rebuilding); Resy; and Robert M. Sinskey Foundation.