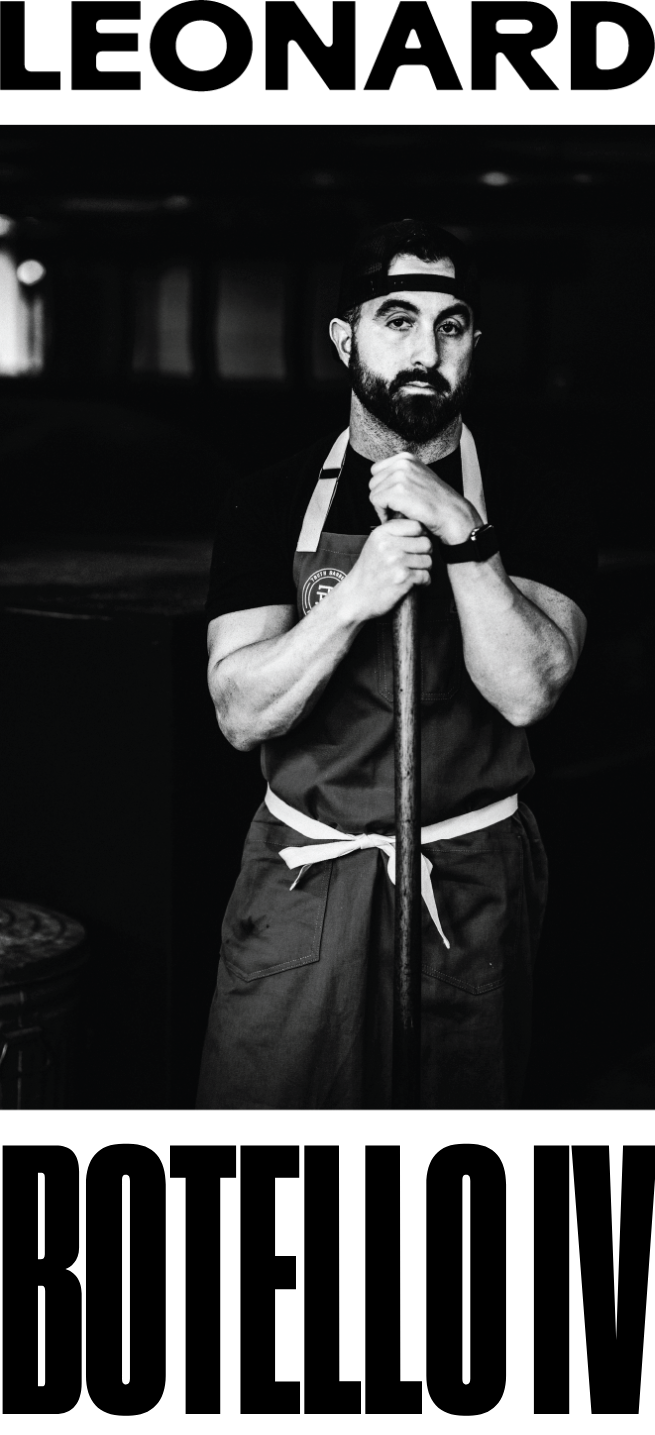 Leonard Botello IV is the owner and pitmaster behind critically acclaimed TRUTH BBQ. Botello opened the original TRUTH BBQ Brenham in a small shack off a rural highway that runs between Austin and Houston in the summer of 2015. Armed with a used Klose pit, and as a complete unknown in the BBQ world, Botello surprised the industry in 2017 when TRUTH BBQ landed the number ten spot on the coveted Texas Monthly's Top 50 Texas BBQ Joints list.
In January of 2019, Botello opened his second location, TRUTH BBQ Houston, in the historic neighborhood Houston Heights. At both locations, you can find Botello pushing the boundaries of traditional barbeque with dishes like Carolina Style Whole Hog, Boudin Smoked Sausage, and Pastrami Brisket, while honoring his commitment to prepare everything from scratch, daily, in-house.
An expert in the art of live fire cooking, Botello is known for his authentic Central Texas-style barbeque and his relentless attention to detail. Obsessed with the perfect cook, Botello spent years sleeping next to his smokers before heading inside the restaurant to serve the line that had queued outside. Botello puts his own twist on traditional recipes, creating dishes that are seemingly simple but unexpectedly delicious to guests. Botello draws inspiration from his time spent traveling and trying new meals, pulling from the different flavor profiles and experiences that each meal, and culture, provide.
Through the universal love of Texas BBQ, Botello has had the honor of hosting dinners for esteemed organizations such as No Kid Hungry and The James Beard House, and has appeared on Food Network's Chopped, winning his episode. Most recently, in 2021, TRUTH BBQ rose to the top three spot in Texas Monthly's 50 Best BBQ Joints list, an indicative representation of how far Botello has come in the past six years, and a promising sign for what is still to come.
When not manning the pit room and line at TRUTH BBQ, Botello is often found cooking with friends all over the country at various food and wine festivals or starting fires and building pits in his backyard. He continues to prioritize education of live-fire cooking not only for himself, but also finds joy in sharing his knowledge with others.