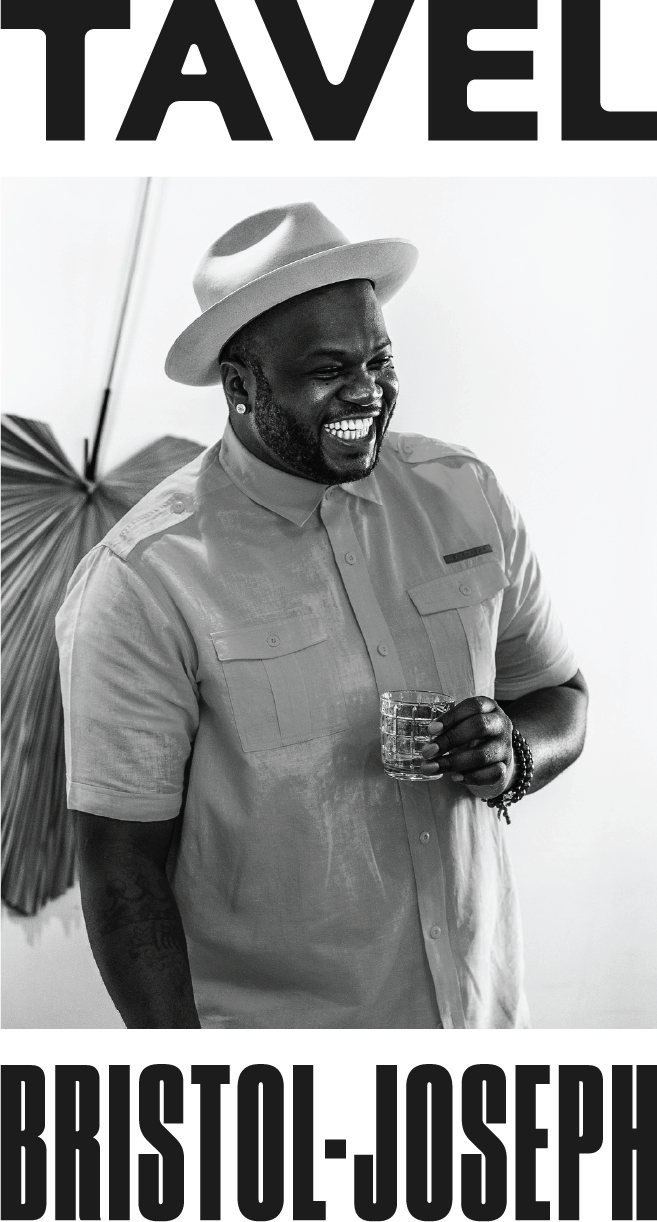 Tavel Bristol-Joseph is the Pastry Chef and Partner at Emmer & Rye, Hestia, Kalimotxo, Henbit, TLV and Canje in Austin, Texas. He began his culinary journey as a young boy when he spent every Saturday afternoon baking cookies, cakes, and pies with his aunt. After moving to the United States from Georgetown, Guyana when he was seventeen years old, Bristol-Joseph attended the New York Restaurant School.
Bristol-Joseph worked in a variety of restaurants in New York before moving to Tucson in 2006, where he joined Fox Restaurant Concepts. He worked within the restaurant group for two years before going to Zona 78 where he met and began working with Chef Kevin Fink.
Fink and Bristol-Joseph decided to move to Austin to open Emmer & Rye in November 2015. Emmer & Rye has been included in Bon Appétit's "America's Best New Restaurants 2016" list, as well as named Austin American-Statesman's "2018 Best Restaurant in Austin." In 2020, Bristol-Joseph opened Hestia with Fink which has been named "#1 Best New Restaurant in America" by Robb Report. Bristol-Joseph also received the StarChefs Rising Star Award in 2017 and was named one of FOOD & WINE Magazine's "Best New Chefs of 2020."
Overcoming many struggles and challenges growing up have helped Bristol-Joseph continue his path towards success. He always believed he would have a brighter tomorrow, even though his childhood where he was poor, sleeping on floors for most of his life, he kept believing in himself and knew that through hard work he would reach his goals. Bristol-Joseph is a proud father to 12-year-old twins and currently resides in Austin with his wife Brittany and his dog Gus.