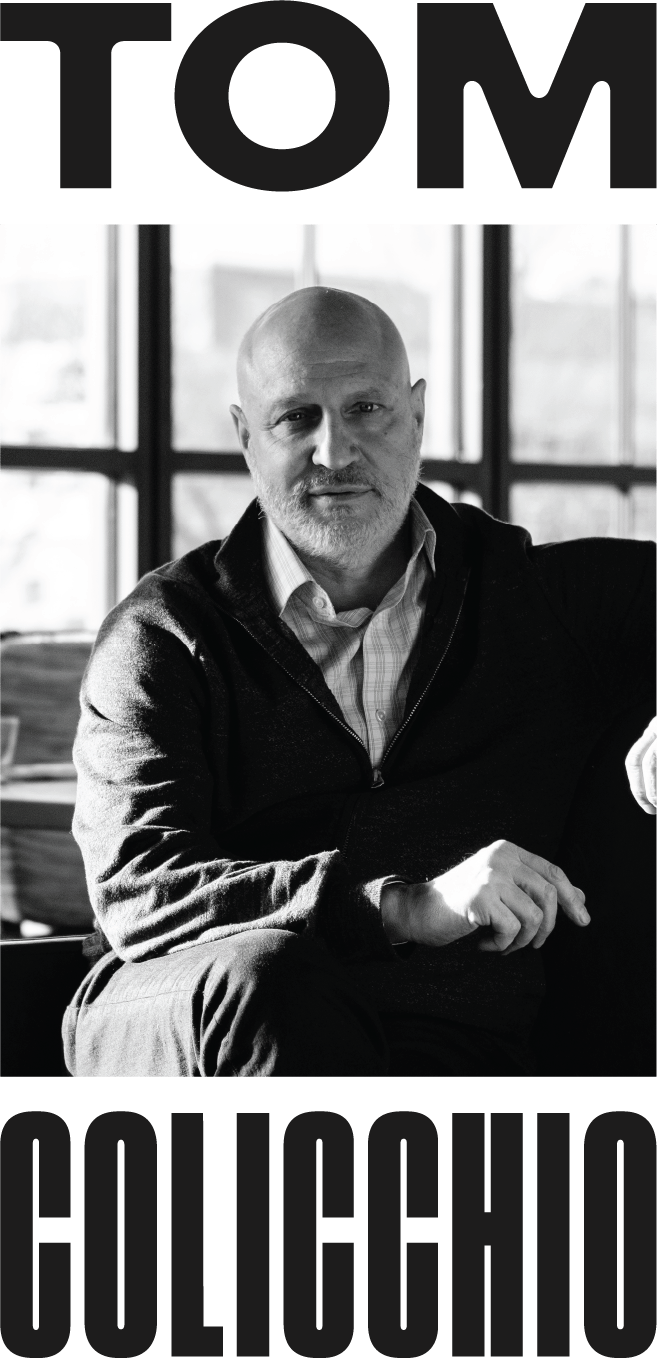 New York, NY
/
Crafted Hospitality
WHERE WILL I BE COOKING AT:
Tom Colicchio is the chef and owner of Crafted Hospitality, which includes New York's Craft and Temple Court; Craft Los Angeles; Las Vegas' Heritage Steak and Craftsteak; and Small Batch in Garden City, NY.
Tom is the head judge and executive producer of the Emmy-winning Bravo hit series, Top Chef. A vocal and outspoken social justice advocate, Tom executive produced the 2013 documentary "A Place at the Table" about the underlying causes of hunger in the U.S. This eye-opening experience took Tom to Washington DC where he has been a mainstay since. He is a frequent contributor on MSNBC and is the host of the iHeart Radio podcast, Citizen Chef.
Tom and his restaurants give back to the community through their impact partnership with FEAST and by serving on the boards of Children of Bellevue, Wholesome Wave and the City Harvest Food Council. Tom is also a founding member of the Independent Restaurant Coalition, which was founded to save restaurants affected by Covid-19. He lives in Brooklyn with his wife Lori Silverbush and their three sons. When not in the kitchen, Tom can be found tending his North Fork Long Island garden, fishing, or playing guitar.
RESTAURANTS
Craft (2001) – James Beard Award-winning restaurant serving a menu celebrating the finest single ingredients, expertly prepared.
Craftsteak (2002) – Refined, contemporary fine-dining restaurant inside MGM Grand serving steaks, seafood & cocktails.
'Wichcraft (2003) – Sandwich shop rooted in the same food and hospitality as Craft with nine locations.
Craft Los Angeles (2007) – A restaurant highlighting the natural flavors of California ingredients in an airy main dining room in Century City.
Heritage Steak (2013) – A modern steakhouse in the Mirage Las Vegas featuring carefully-sourced beef and seafood cooked by open flame.
Temple Court (2016) – A restaurant reflecting the cultural and culinary history of lower Manhattan in a historic space in lower Manhattan in The Beekman, a Thompson Hotel.
Small Batch (2018) – A rustic American restaurant that offers locals meals delivering pride of place and inspiring community engagement.
ACCOLADES
James Beard Foundation (8-time winner): "Best New Restaurant" (Craft, 2002), "KitchenAid Cookbook Award" (Think Like a Chef, 2001), "Outstanding Chef" (2010), "Best Chef: New York City" (Gramercy Tavern, 2000), "Outstanding Service" (Gramercy Tavern, 2001), "Who's Who of Food and Beverage in America (2002), "Television Program, In Studio" (Top Chef, 2011), "Specials" (Top Chef Holiday Special, 2008)
Bon Appetit American Food and Entertaining Award: "Chef of the Year" (2002)
The New York Times: Three Stars (Mondrian), Three Stars (Gramercy Tavern), Three Stars (Craft, 2002 & 2011) , Three Stars (Colicchio & Sons),Two Stars (Riverpark), Two Stars (Temple Court)
BOOKS
"Think Like a Chef" (2000, Clarkson Potter)
"Craft of Cooking" (2003, Clarkson Potter)
"'wichcraft: Craft a Sandwich" (2009, Clarkson Potter)
TV SHOWS
Head Judge & Executive Producer – Bravo's "Top Chef" (2006-present)

Emmy Awards: Winner –  Winner – "Outstanding Reality-Competition Program" (2010); Winner –  "Outstanding Picture Editing for Reality Programming" (2008); Nominee – "Outstanding Reality-Competition Programming" (2007-2009, 2011-2020)

Host & Executive Producer – Reserve's "Hooked Up"

Emmy Awards: Nominee – "Outstanding Lifestyle Program" (2013)

Host – Bravo's "Best New Restaurant"
FILMS
"A Place at The Table" (2013) – Executive producer and star of Participant Media's documentary about food insecurity in America
SOCIAL STATS
Twitter – 950K+ followers
Instagram – 326K+ followers
Facebook – 127K + followers