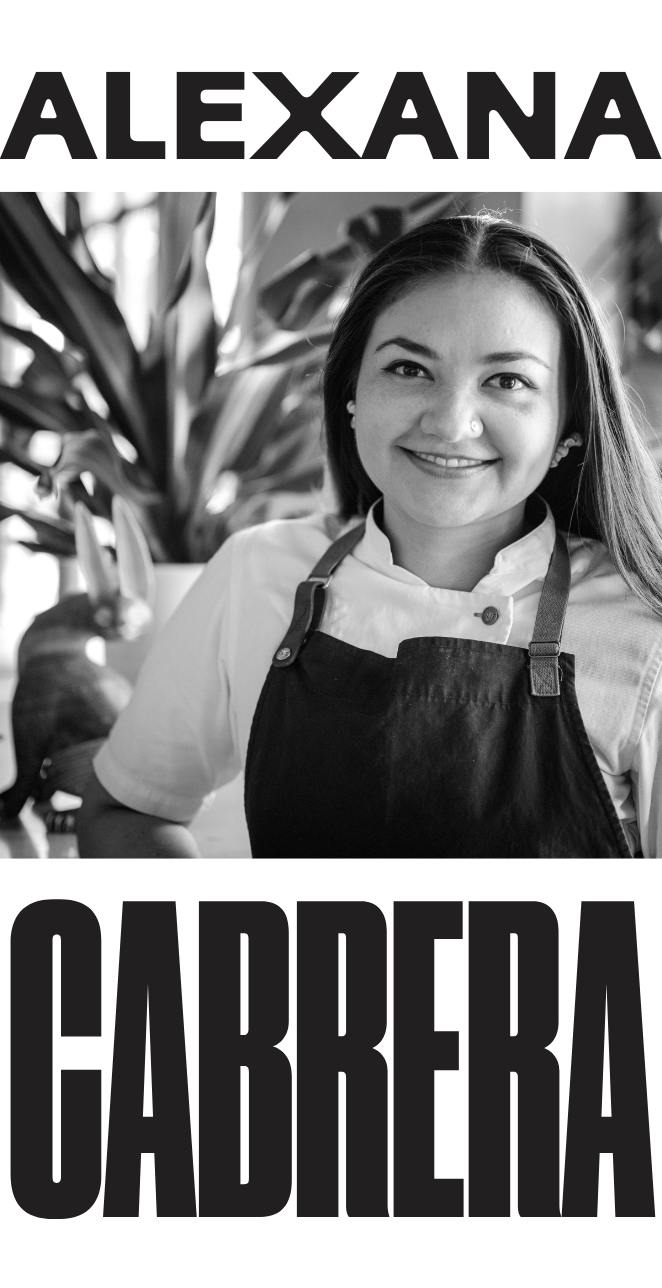 WHERE WILL I BE COOKING AT:
Alexana Cabrera was born and raised in Quetzaltenango, Guatemala. She knew early she wanted to pursue a career as a chef. With an adventurous, independent,  and entrepreneurial spirit,  Alexana moved to San Antonio to pursue her career.
This 2017 CIA graduate is also the recipient of El Sueño Scholarship. She trained under acclaimed chefs Andrew Weissman at IL Sogno Osteria and Anne-Sophie Breysem at De Kwizien in Hasselt, Belgium.
In 2017, Chef Alexana along with current Chef Diego Galicia,  took home 2nd place in the international truffle competition in Soria, Spain. Alexana is known as one of San Antonio's leading women chefs and culinary leaders, inspiring latinas everywhere to follow their dreams and make lasting changes in their communities.
Chef Alexana is also recognized by Fair Kitchens and Dish n' Dames for her efforts in creating a positive culture in her kitchen. Chef Alexana continues to rise through the ranks as she heads her team of all women chefs at the critically acclaimed and nationally lauded, Mixtli.