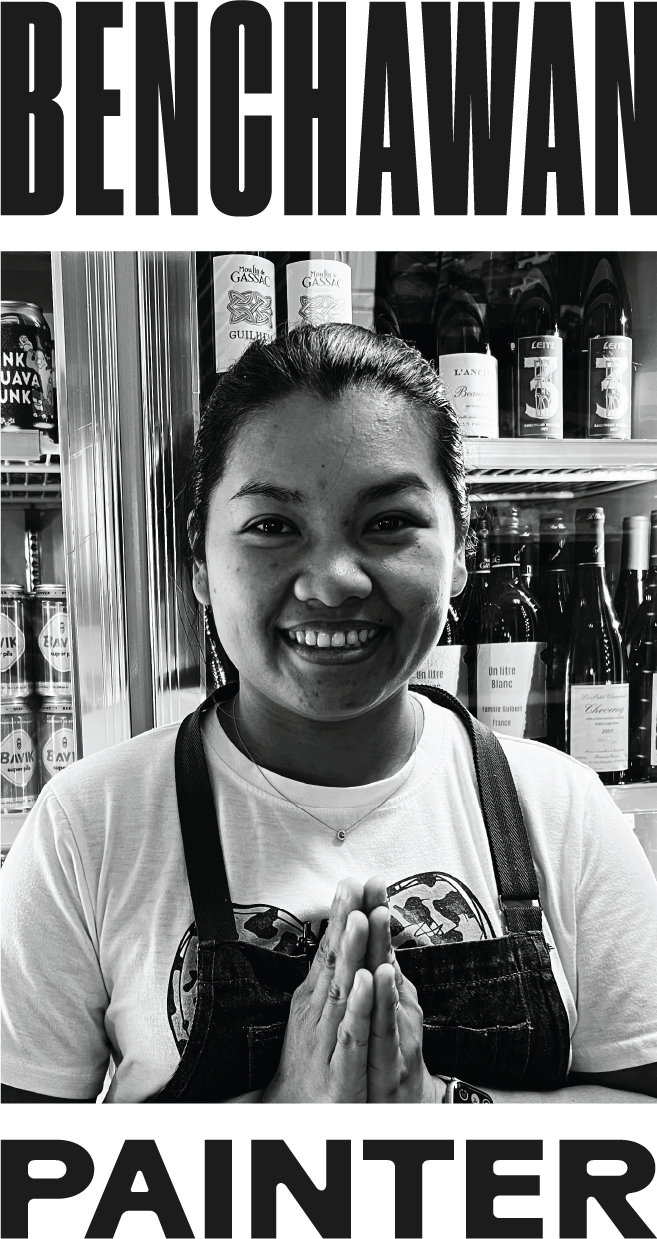 Houston, TX
/
Street to Kitchen
Benchawan Jabthong Painter was born to be a chef. She began cooking in her grandmother's neighborhood restaurant in Central Thailand, where they relied on her fisherman grandfather and farmer cousins to bring home fresh ingredients for the menu each day. Her grandmother was renowned for her cooking, and taught Benchawan a lifetime of all the intricacies of from-scratch, traditional Thai cooking every day.
Benchawan and her husband Graham moved to Houston from Thailand in 2015, where she carried on her tradition of reimagining local ingredients into delicious dishes at such restaurants as Saltair and–later–at Justin Yu's Theodore Rex.
With her heart set on bringing unapologetically authentic Thai food to Houston, Benchawan and Graham founded their first restaurant, Street to Kitchen, at 6501 Harrisburg Blvd in the East End on August 3 of this year. They are also a fixture at Urban Harvest Farmers' Market on Saturdays, at Buffalo Speedway and Westheimer, from 8am-12pm, where they sell Thai omelets and pad Thai.
Chef Benchawan makes all of her food from scratch, never using premade sauces or curry pastes. She is also dedicated to offering authentic Thai tastes, so don't expect to get chicken in your pad Thai.
Street to Kitchen is open M-F 11am-9pm and Saturdays from 3pm-9pm.
For more information, please reach out to Graham at gadjotexan@gmail.com or 713-855-4935.