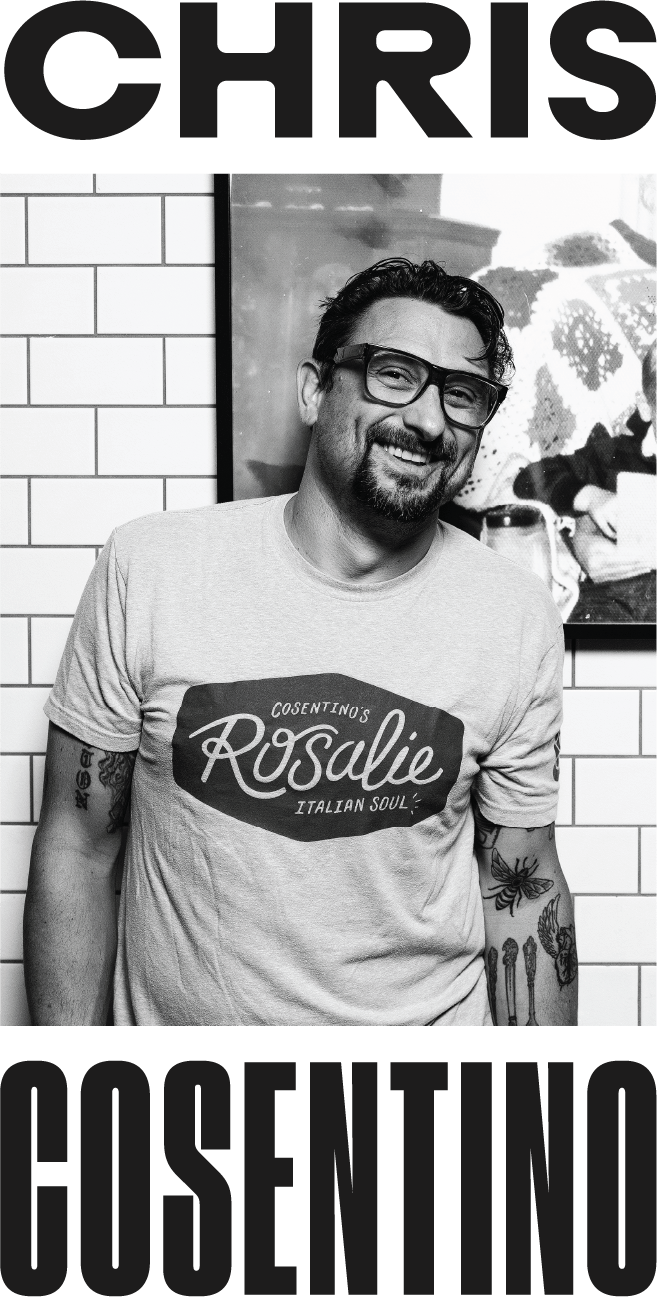 Houston, TX
/
Rosalie Italian Soul
WHERE WILL I BE COOKING AT:
Passionate chef, author, cyclist, and philanthropist, Chris Cosentino is co-owner of two restaurants: Acacia House in Napa Valley and Rosalie in Houston. He is a regular judge and competitor on food TV and hosts a weekly podcast.
Cosentino began his career at some of the country's most beloved restaurants, including Red Sage, Rubicon, and Chez Panisse. He then opened restaurants in San Francisco and Las Vegas, while also competing in mountain bike races across the country.
Cosentino earned acclaim as the chef of Incanto in San Francisco for his innovative Italian and whole animal cooking. He mastered the art of hand-crafted cured meats and opened Boccalone, an artisan salumi company with a retail shop in San Francisco's Ferry Building.
Inspired by San Francisco's rich culinary and artistic history, Cosentino opened Cockscomb in 2014. Cosentino opened Jackrabbit in Portland and Acacia House in the Napa Valley both in 2017, followed by Rosalie in Houston in 2019.
Cosentino has authored two cookbooks and has a new one in the works. He wrote a Wolverine comic for Marvel and is also a contributor to Peloton Magazine.
Cosentino is a member of Chefs Cycle, an annual bicycle ride that raises funds for No Kid Hungry. Cosentino founded CampoVelo, an annual weekend of food and cycling.
Cosentino has been featured on many television shows, most notably winning BRAVO's Top Chef Masters, earning over $140,000 for The Michael J. Fox Foundation.