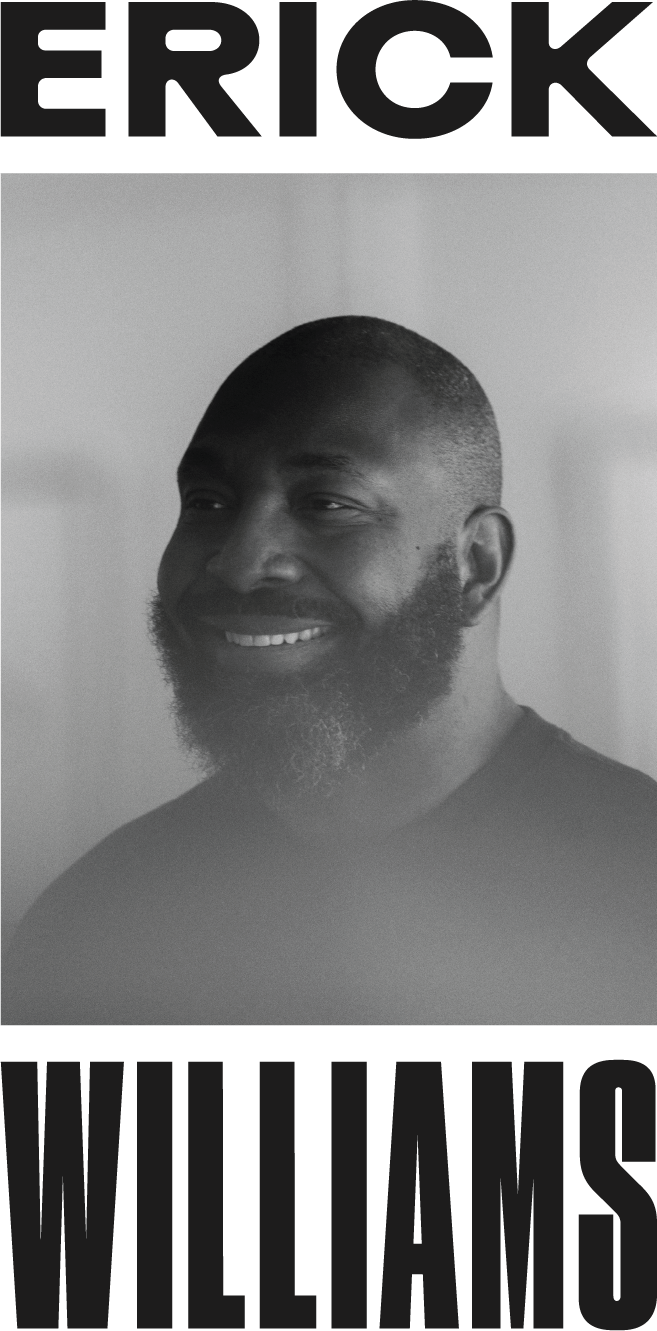 Chicago, il
/
Virtue Restaurant & Bar
WHERE WILL I BE COOKING AT:
It is with inimitable persistence, passion and drive to propel today's dining experience that Erick Williams – Owner and Chef at Virtue Restaurant & Bar – has carved a special niche in the restaurant industry.
Opened in November 2018, Virtue is Williams' first solo concept, and is nestled in the heart of the historic Hyde Park neighborhood, located on Chicago's south side. The restaurant, which attracts guests both from throughout Chicagoland and around the globe, unites his 25 years of fine dining expertise, his love of Southern cuisine and his insatiable study of history and art as they relate to food culture.
A Chicago native with a formidable career, Williams' foray and eventual establishment in the culinary scene began at mk The Restaurant working alongside admired chef Michael Kornick. His home for nearly two decades, Williams held the position of Executive Chef at mk, where he was extolled for his farm-to-fork, seasonal approach. During his tenure, the restaurant amassed a fiercely loyal patronage while consistently receiving accolades from coast to coast.
The expertise Williams built over the years is reflected at Virtue with his precise sense of timing, immaculate presentation, deeply considered menu and a mantra of leading every guest experience with kindness.
Since opening, Williams and Virtue have been featured in a host of local and national journals and television programs. The New York Times named him one of America's black chefs changing food dialogue in America (2019). Virtue also earned its place on Esquire magazine's annually anticipated list of Best New Restaurants (2019). Television writer and producer Phil Rosenthal included Williams in his hit Netflix series, "Somebody Feed Phil" (2020). He was also named, "A Chicagoan of the Year" by Chicago magazine (2020). Williams also received a coveted Award nomination by the James Beard Foundation in the Best Chef Great Lakes category (2020). In 2021, he was honored with Mayor Lori Lightfoot's Mayoral Medal of Honor for his work feeding frontline workers during the pandemic and also his advocacy for social justice in the Black community. Most recently, Williams was featured on ABC's Live With Kelly and Ryan as part of the show's Hometown Chef Summer Cooking series. A natural orator, Williams was a featured speaker at the Philly Chef Conference (2019) and was named a Smith Symposium Fellow by the Southern Foodways Alliance (2019).
On multiple occasions, Williams has had the honor of organizing and serving high-profile events for civic leaders and celebrities, both on his own and alongside fellow industry leaders nationwide.
Outside of the restaurant, he donates his time and talent to those less fortunate by partnering with charities across the region. He is particularly devoted to making a positive impact on the future of Chicago's inner-city youth.