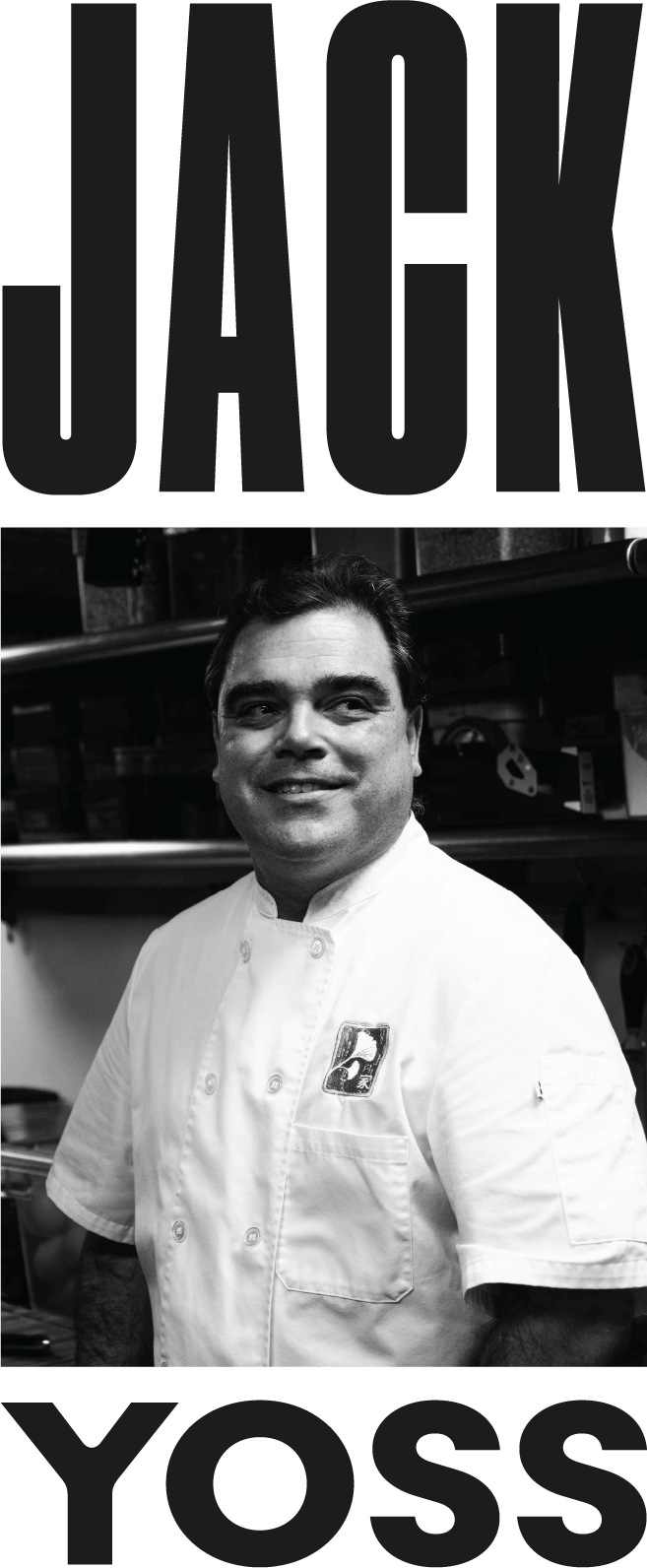 Houston, TX
/
Hai Hospitality
WHERE WILL I BE COOKING AT:
Jack Yoss is the Vice President of Culinary for the award-winning restaurant group Hai Hospitality, home to James Beard Award winning Uchi (Austin, Houston Dallas and Denver) Uchiko, Uchiba and Loro.  His culinary talents have taken him across the globe from a young career launch in Las Vegas to Los Angeles, Portland, London and Bali, while working alongside the world's most renowned chefs.
Yoss' love of cooking began at the age of 10 while preparing family meals for his younger siblings. His professional career began just six years later when he began working at a Las Vegas hotel restaurant. From there, Yoss became the round cook at Nero's, an upscale American steakhouse in Caesars Palace. He became the saucier at Wolfgang Puck's Chinios, also at Caesars Palace, where he acquired extensive knowledge of Asian cuisine and techniques.
A move to San Francisco led him to Postrio Restaurant where he was sous chef from April 1999 to March 2003. In 2003, following an executive chef position at four-star resort Deep Creek Fishing Club in Ninicluk, Alaska, he would return to Postrio as chef de cuisine.
Yoss traveled down the California coastline to Los Angeles in August 2005 to oversee all back of house operations for the 258-room W Hotel Los Angeles as executive chef. For over two years in that role, he was responsible for NINE THIRTY restaurant, The Backyard restaurant, in room dining, as well as banquets and catering. The property was named to CitySearch's "Best Hotel Dining" list in 2006.
In spring of 2007, Adam Berger and Michael Rypkema, owners of Ten 01 Restaurant, lured Yoss to Portland. With executive chef Yoss behind the menu, Ten 01 was named "Restaurant of the Year" by Portland Food & Drink in 2008 and earned a four-star review.
As a traveling guest chef, Yoss toured Southeast Asia and Europe over a two-year span overseeing the grand opening of W Hotel Barcelona as well as Oregon wine board dinners in Tokyo and Osaka.  Yoss also did turns at Wave restaurant, Chateau Montautre, La Fontenille-France, and staged at Michelin starred Nahm-London.
Before joining Hai Hospitality, Yoss served as the chef de cuisine of Starfish Bloo at the W Seminyak Retreat and Spa, one of the most highly anticipated property openings on the Indonesian island of Bali.