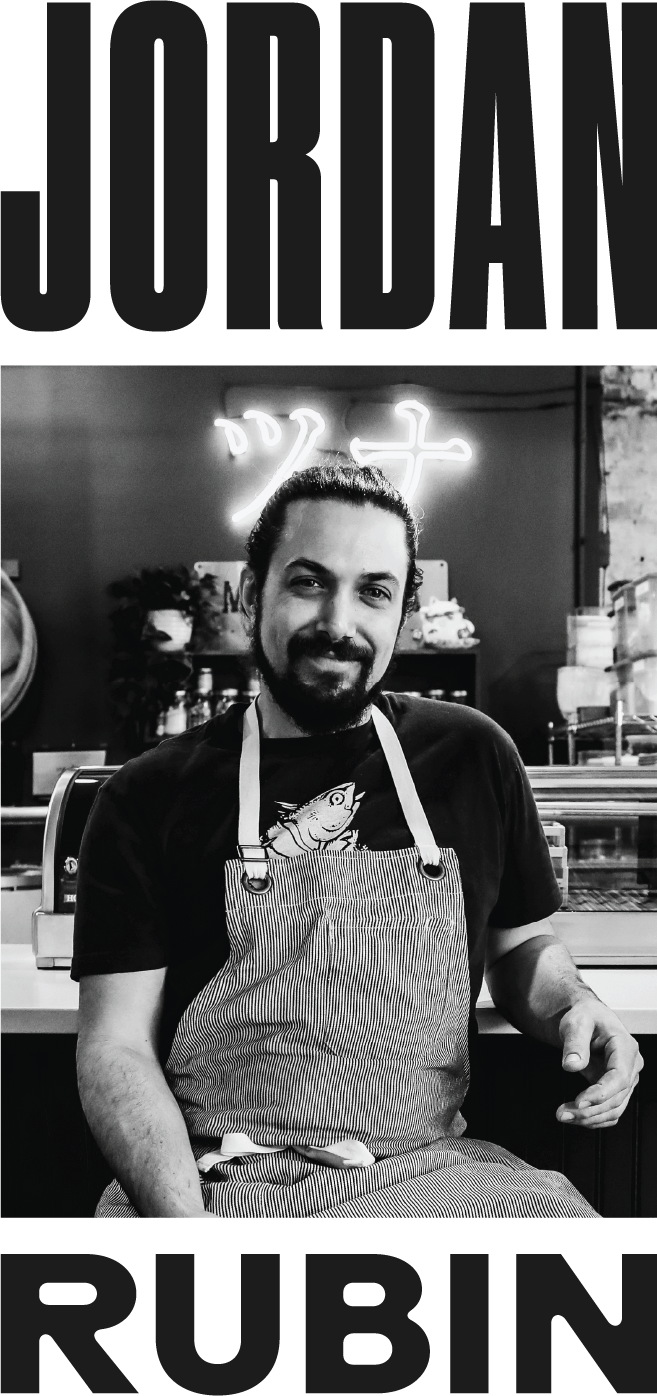 Jordan Rubin is the co-owner of Crispy Gai and chef-owner of Mr. Tuna and the forthcoming Bar Futo — all located in downtown Portland, ME. Jordan has always been drawn to Japanese cuisine and has spent his 20-year career working in some of the top sushi bars across New England, including the famed Uni Sashimi Bar in Boston, where he worked and learned from the notable chef and restaurateur Ken Oringer for an indelible span of three years.
Ready to venture out on his own, Jordan opened the first sushi food cart on the East Coast in 2017, Mr. Tuna. A year and a couple of food trucks later, he opened Portland's first hand roll bar in Monument Square and Mr. Tuna's brick and mortar outpost in the Public Market House. July 2021 brought about the opening of Jordan's latest endeavor, Crispy Gai, a Thai-inspired restaurant and cocktail bar in the heart of downtown Portland.
Jordan is best known for his creative take on sushi hand rolls using traditional techniques and unexpected flavors, with an emphasis on local seafood. He can generally be found behind the sushi bar at Mr. Tuna or rolling up temaki on his food truck at the Eastern Promenade. Jordan and his concepts have received national  recognition from Bon Appetit, Bloomber, and Thrillist as a trailblazer on the Portland dining scene. Up next, Jordan is opening a Japanese-inspired izakaya and grill, dubbed Bar Futo, slated to open in Spring 2022.