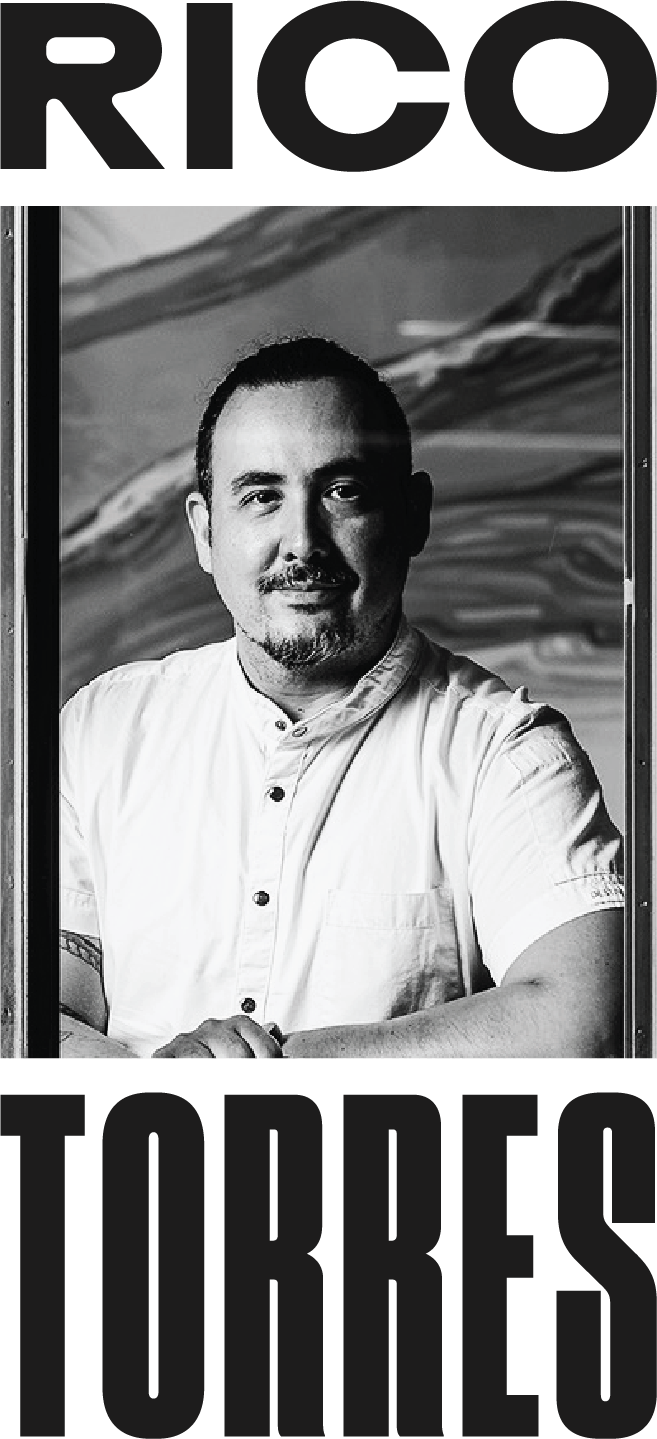 WHERE WILL I BE COOKING AT:
For El Paso native Rico Torres, there was hardly any question that food was going to play a pivotal role in his life. Early on, in the family kitchen, he recognized that food was a type of social currency.
~ "It magically brought everyone together and filled the house with family. Sunday meals at my Abuelita's were a special time for me." Says Rico.
After re-locating to San Antonio in 2000, Rico had been pursuing an education and career in TV and film, he somehow found his way working in restaurants to make ends meet. In 2002, now having a few years of experience under his belt Rico made the decision to leave film and TV behind for the kitchen.
In 2003 he opened Rico Caters from his home. Later moving the operation to a small kitchen, Rico and his team made a city-wide impact using innovative menus and flavors along with a strong reputation for quality and customer service.
~ "I didn't know much at the time. I had never been to culinary school, but food always made sense to me. I would say yes to every request and then find a way to learn it."
In 2011 Rico met his now business partner, Diego Galicia. The two met doing pop-up dinners with other local chefs. They cooked together and over the next year eventually leaving the pop-up dinner group to go their own way. With nearly 10 years of catering, Rico knew that it was time for a change. Diego and Rico opened Mixtli, a 12-seat tasting menu restaurant, in a renovated box car in 2013. The restaurant focuses on Mexican gastronomy, traditions, and history. It is a travelogue of Mexico's story through the experience of food. Their first dinner was attended by the CIA's Latin Advisory Board with known chefs like Rick Bayless and Maricel Presilla.
~ "It was baptism by fire and the rest is history" says Rico.
Torres and Galicia were named "2017 Food and Wine Best New Chefs" followed by a 2018 and 2022 nod as James Beard semi-finalists for best chefs and best restaurant. Mixtli has received constant local and national recognition since opening. It appears in Andrew Zimmern's Bizarre Foods and Rico was also on Hulu's 'Taste the Nation' border episode. In 2019 Rico gathered other El Paso native chefs to create FAMILY MEAL, now its 4th year, the collaborative dinner raises charitable donations for migrant families on the border.
Rico is an active member of the UTSA Libraries Advisory Council. At the library. He uses the extensive catalog of Mexican cookbooks and manuscripts, some dating as far back as 1789, to bring his menus to life at Mixtli.