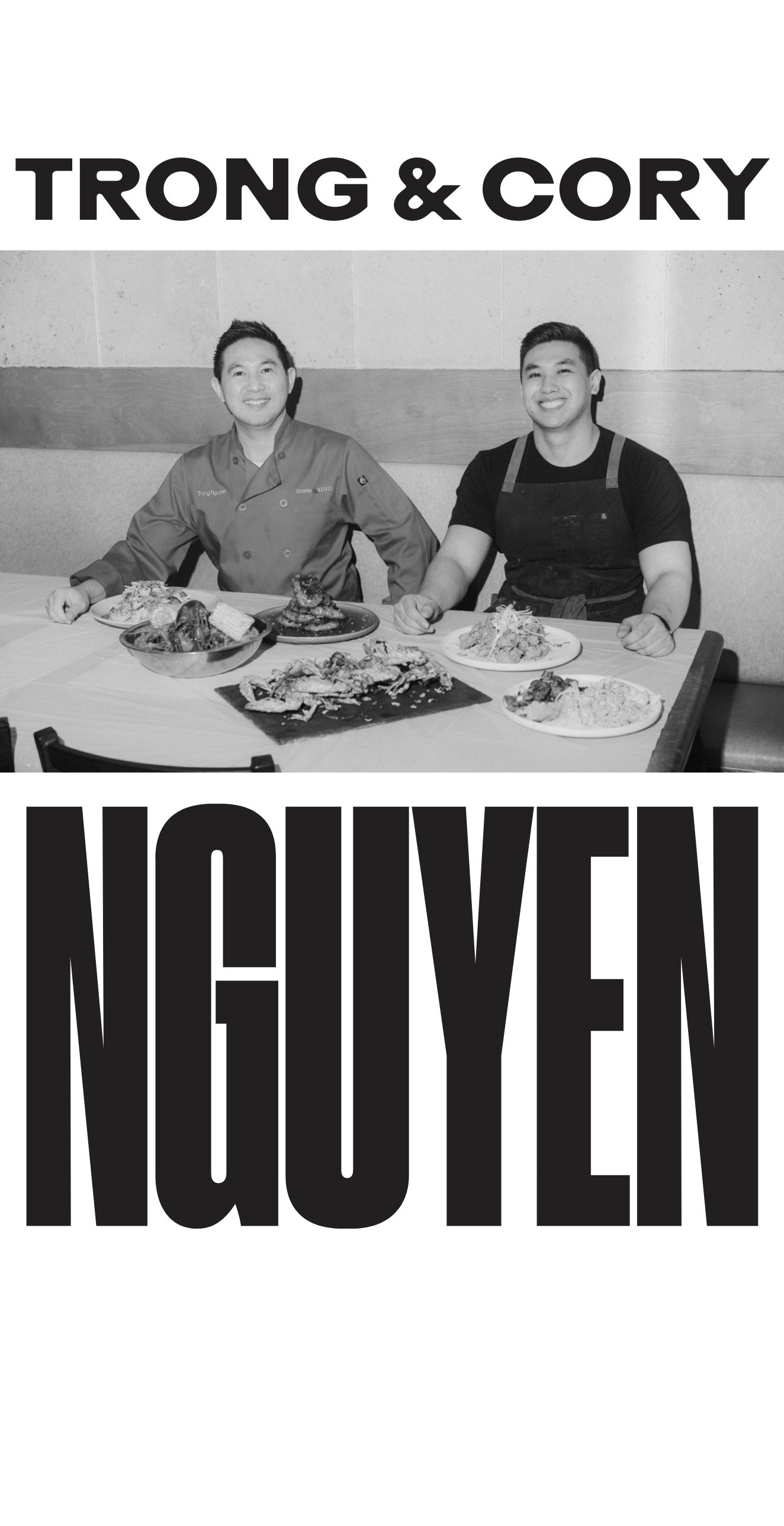 Houston, TX
/
Crawfish & Noodles
WHERE WILL I BE COOKING AT:
James Beard Semifinalist 2018 & 2019 & Finalist 2020
Houston's top 100 Restaurants 2012, 2013, 2015, 2017, 2018, 2019
Growing up poor in Vietnam, he was self taught and had early influences from his grandmother in Vietnam. After migrating to the states, Chef Trong worked for 3 decades in the casino business as the director of Marketing. While working, he found his love for cooking and kept learning from high end restaurants & chefs. Following his passion, he left the casino business to pursue his dream of owning a restaurant. A decade later Chef Trong is now the Executive Chef & Owner of Crawfish & Noodles.
Influencing a new generation of foodies by bringing Viet-Cajun Crawfish & his unique twist on Salt & Pepper blue crabs to the world. Chef Trong has also been on Netflix, Travel Channel, Food Network & has made a global impact through United Airlines, Singapore Airlines, CBS,PBS, & People Magazines, Conde Nast, American Express Departure, and many others.
Chef Trong's biggest accomplishment is being able to unite people through food & being able to give people something special to remember when they eat at his restaurant.
"Time goes by too fast, & Life is too short. I want the people to look back at this restaurant with a positive memory and smile."