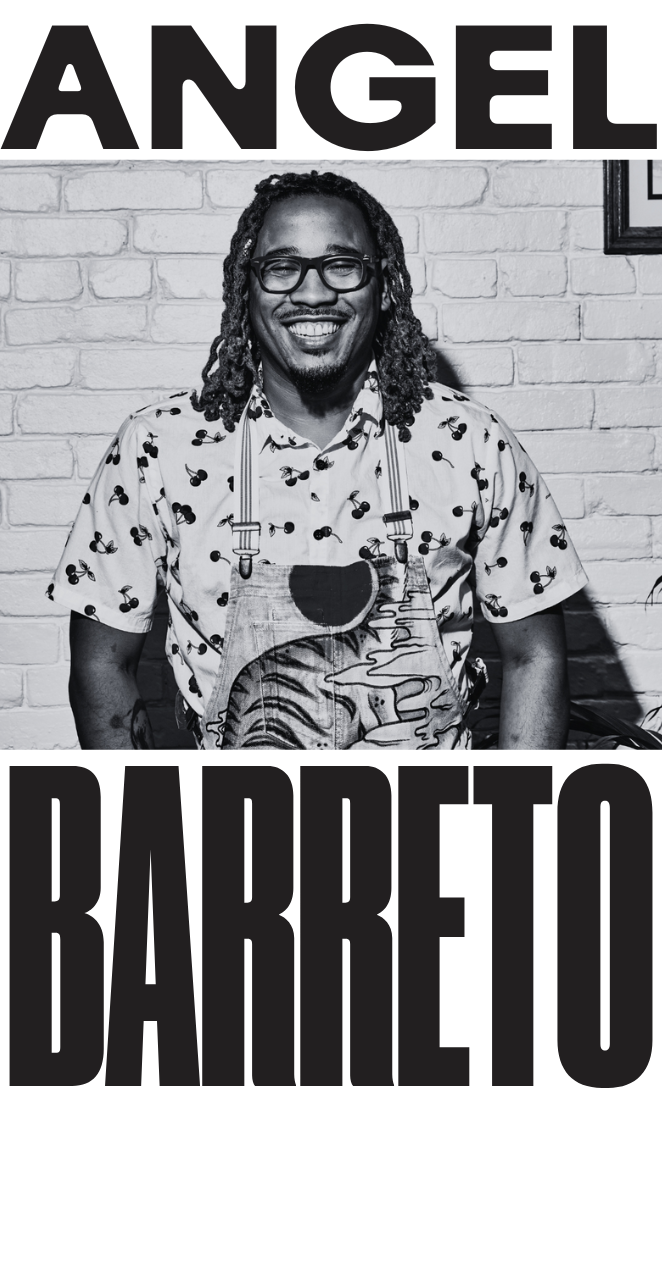 WHERE WILL I BE COOKING AT:
As an army brat, Angel Barreto spent his childhood moving around the country until his father settled into a more permanent post at the White House. Barreto learned about Korean cuisine from his mother, who loved to recreate all of the dishes from her time living abroad. He picked up her passion for cooking and enrolled in L'Academie de Cuisine in 2011.
When he graduated in 2012, Barreto cut his teeth at Vermilion under Rising Stars alum Anthony Chittum before moving on to Wolfgang Puck's The Source. He spent six years at the Pan-Asian restaurant where he worked his way up to executive sous chef under Chef Scott Drewno. Barreto's insatiable desire to learn more about Korean cooking led Drewno and his business partner, Chef Danny Lee, to recruit Barreto for a new project: a Korean restaurant named Anju.
After studying Korean food and history and a trip to Korea (sponsored by the Korean embassy), Barreto designed the Anju menu to act as an introduction to the cuisine. In 2019, the restaurant received three stars from The Washington Post and in 2021, Barreto was named one of Food & Wine's "Best New Chefs". Dishes like his soybean-dredged, gochujang-glazed fried chicken and his Impossible Meat farce wang mandu are playful and unpretentious, but packed with technique. Barreto is also an advocate for mental health in the hospitality industry and works to eliminate the disparities and toxic work environments that often exist within the kitchen.