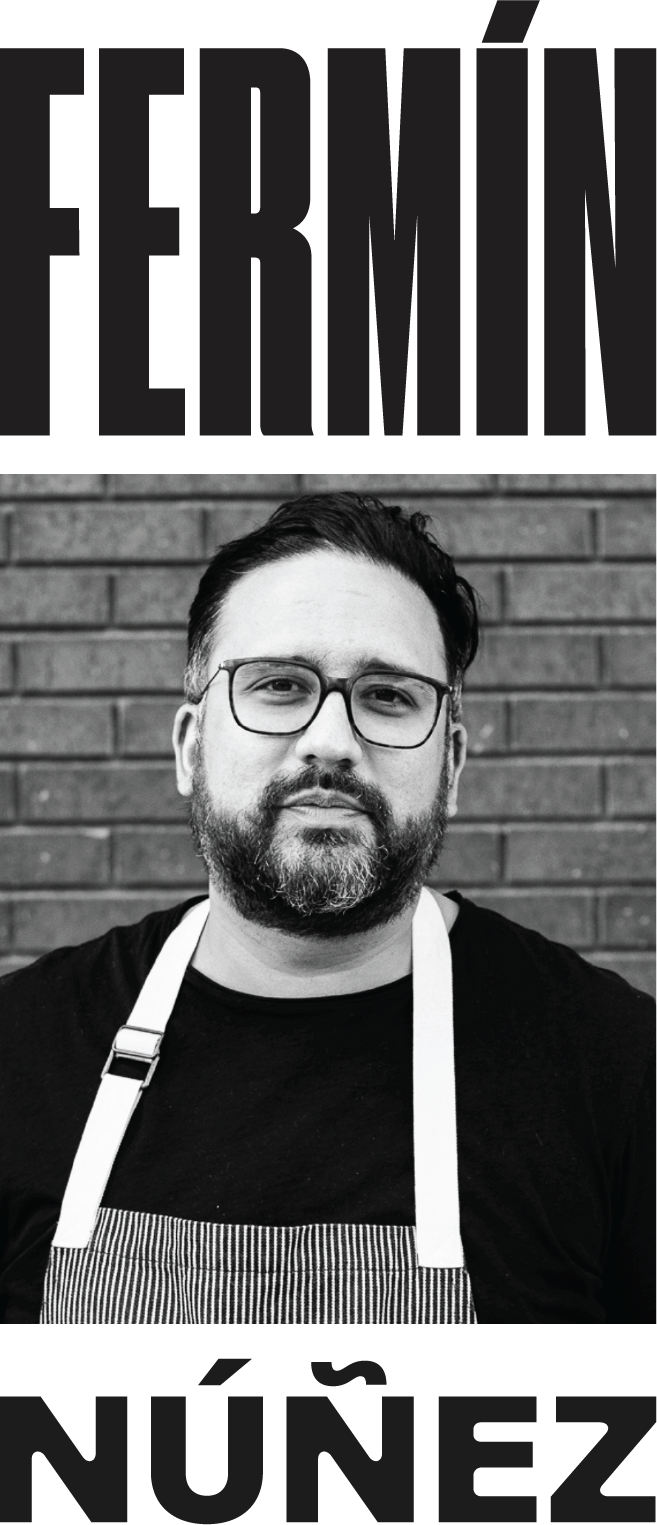 Hailing from his beloved Torreón Coahulia Mexico, Executive Chef Fermín Núñez represents one of Austin's top restaurants, Suerte. With more than 12 years of culinary expertise, he was recently named among Food & Wine's 2021 Best Chefs – a title he's deemed a true honor to the craft he loves. Núñez's steadfast dedication to honoring authentic Mexican cuisine, culture, and traditions through an elevated dining experience put the East Austin restaurant on the map with features on Netflix's "The Taco Chronicles", Bon Appetit "Brad Makes Tortillas," The New York Times, and more.
In 2018, Chef Núñez and restaurateur Sam Hellman-Mass opened Suerte with a mission to create their own genre of Mexican cooking while amplifying the beauty of Núñez's home country. Rooted in a love for masa, Núñez sought to combine ingredients sourced by Texas farmers, such as heirloom corn, with traditional Mexican cooking techniques in unexpected ways. An industry leader and proud Austin-local, he previously worked at other Austin favorites such as Launderette, La Condesa and Uchiko and holds a Culinary Arts associate's degree from The Art Institute of Houston.
Núñez's passion for community and cuisine doesn't remain in the Suerte kitchen. He uses his platform to support local causes that are dear to him including Urban Roots, a cultivator of leadership skills through food and community farming, the Mike & Sherry Project, which provides accessible mental health care to Austin restaurant and bar industry professionals and Jolt, an organization that empowers latino voter engagement and leadership development.